asthfghl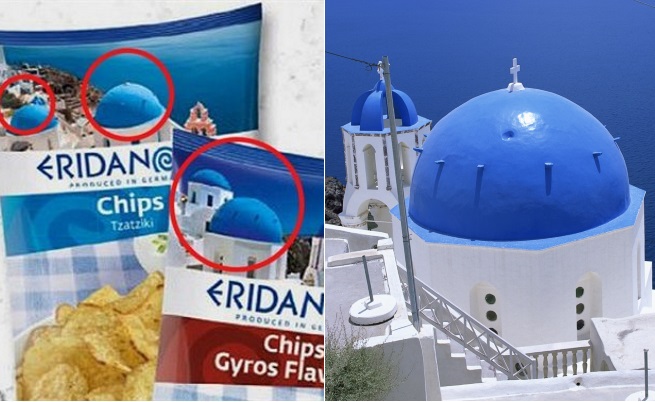 Notice something wrong on these pictures? Well yeah, duh! A famous church in Santorini, Greece, was used to advertise a Greek cheese product in one of the Lidl stores (a German chain). Except, the most prominent feature of that landmark (beside the blue roof) was removed:
Lidl airbrushes Christian cross from church pictured on its Greek food range because the supermarket chain 'does not wish to exclude any religious beliefs'
Well, guess what. You've done
just that
- excluded a religious belief. And I'm saying it as non-believer. Savor the irony.
There was indeed a huge backlash (mostly around the social networks) about this picture. Lidl even had to come up with an official apology for screwing up on this one. People were shocked, shocked I tell you! Selling Greek products while trying to remove an important part of the Greek identity from sight. People have called for boycott. And probably rightly so. Why?
( Because this is schizophrenic, that`s why )